LOTTO Free Product Placement
Lotto Free Product Placement
---
Issues
To support the launch of Lotto's Life's collection to a high engagement urban target.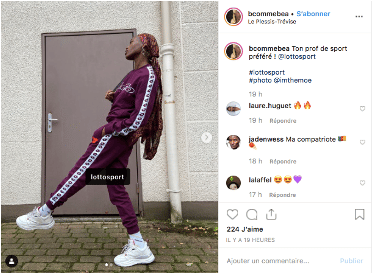 Action plan
Simultaneous contact with 60 street influencers (including @clairelatour, @jowti, @siennadanse, @alicemoitie…)
3 pieces of the collection of your choice in exchange for a post and Instagram story.
Proposal of gift for VIP (Hugo Tout Seul, Hakim Jemili, Kungs, Eddy de Pretto, Natoo, @gloria_nbr, @clara.berry…).
Results
21 Instagram posts and 32 Instastories counted over 3 months
A reach of over 5,616,600 people.
EAE : €56,731